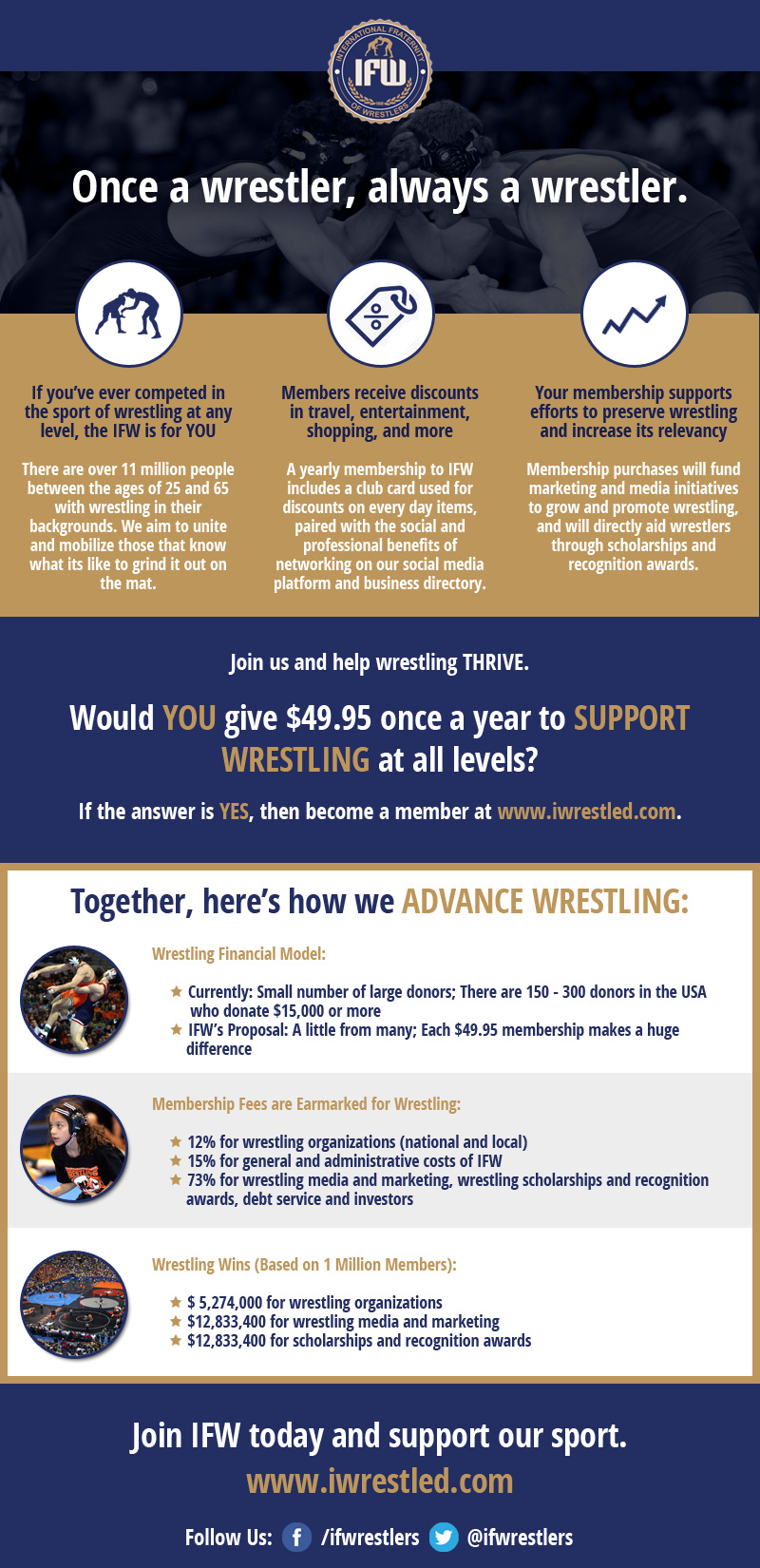 Graphic for the International Fraternity of Wrestlers to display its new membership program and financial model on social media.
Wrestling now has a membership program similar to AAA or the AARP, where a yearly membership offers discounts on travel, entertainment, shopping, and more. It's called the International Fraternity of Wrestlers, and the funds it raises will go into growing wrestling and promoting it with the mainstream media, as well as scholarships and support for current wrestlers and teams.
Please consider joining at www.iwrestled.com or if you can't join, just follow the IFW on Facebook and Twitter. It can help reverse the trend of watching wrestling programs be dropped, as there are strength in numbers — there are over 11 million people alive today who have wrestling in their backgrounds, even if 1 million can be found, it would mean huge money and support for wrestling.
Views – 989