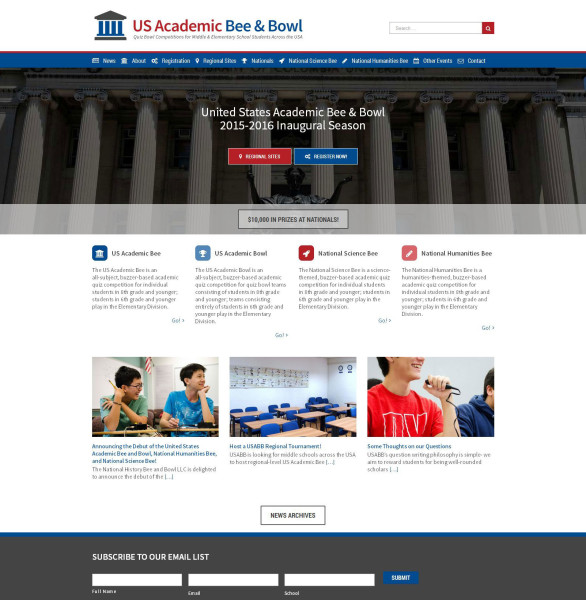 Website design for the US Academic Bee & Bowl, which are new academic quiz competitions (for individual students and teams, respectively)  debuting in 2016 across the USA for students in 8th grade and younger.
This website uses the WordPress content management system to make editing easier for those who update the site.
Visit the website at www.usacademicbowl.com.
Views – 591