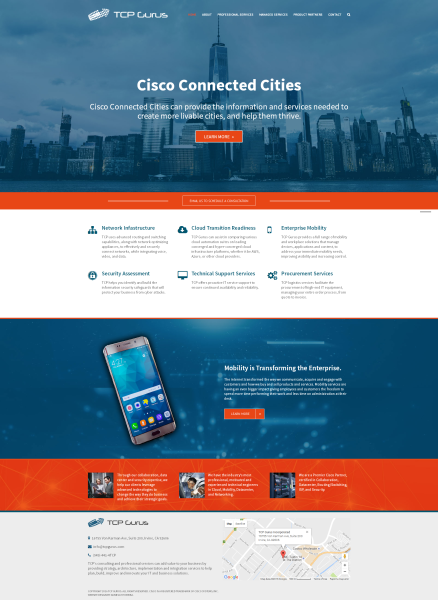 New website design for TCP Gurus, an IT company based in Irvine, CA that specializes in Cisco, and provides business solutions such as CCIE, networking, routing, switching, Nexus, VOIP, security, firewall, and data center services.
Homepage design is complete, subpages are a work in progress. This website uses the WordPress content management system to make editing easier for those who update the site.
Visit the site at www.tcpgurus.com.
Views – 532