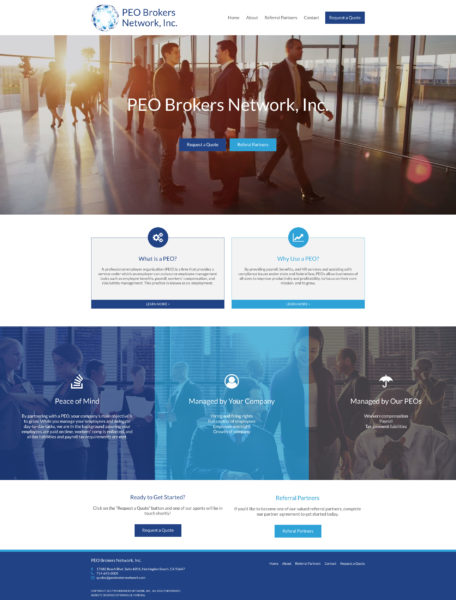 New website design for PEO Brokers Network, which provides a service under which an employer can outsource employee management tasks such as employee benefits, payroll, workers' compensation, and risk/safety management.
This website uses the WordPress content management system to make editing easier for those who update the site.
Visit the site at www.peobrokersnetwork.com.
Views – 206