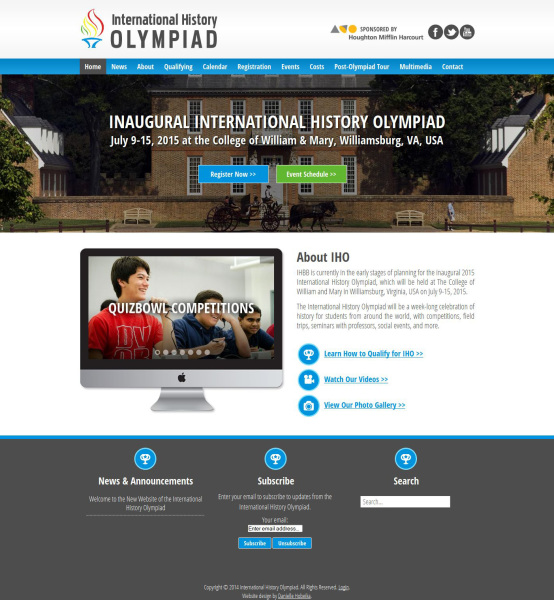 Website for the International History Olympiad, a new event created by the National History Bee and Bowl, which celebrates history in the form of a week full of competitions, field trips, seminars, social events, and more.
In addition to the website design, I also designed the International History Olympiad's logo.
This website uses the WordPress content management system to make editing easier for those who update the site.
The website can be visited by going to www.historyolympiad.com.
Views – 1118