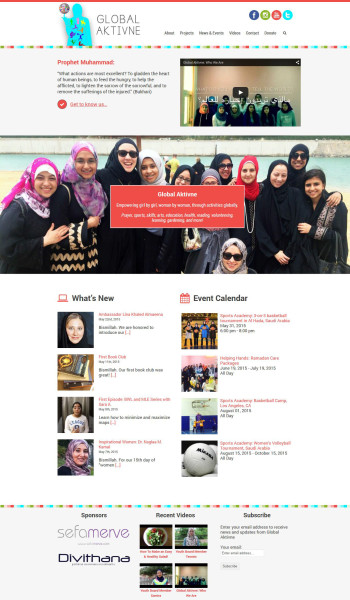 Global Aktivne's main focus is to empower girls and women and bridge the gap between Muslim and non-Muslim communities through sports, art, health, education, volunteering in their communities, and other activities.
I know how much sports and art played a role in my life as a young adult and shaped the person I am today. Please consider making a donation on their website, or support them by following them on social media. This is a great organization for young women across the globe.
This website uses the WordPress content management system to make editing easier for those who update the site.
Visit the website at http://www.globalaktivne.org.
Views – 815