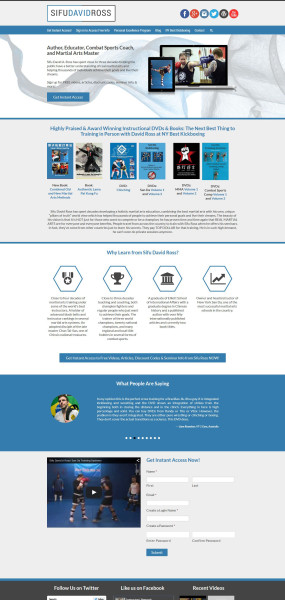 Website design for author, educator, combat sports coach, and martial arts master David Ross. Contains instructional martial arts books and DVDs, as well as a free information area featuring a full length video from one of his DVDs.
Sifu David Ross was my MMA and Muay Thai instructor when I was living in NYC, and coached me to an undefeated 3-0 record in 2013 in the ring and cage.
This website uses the WordPress content management system to make editing easier for those who update the site.
Visit the website at www.sifudavidross.com
Views – 797